This past Sunday Kimberly and I went to Nashua and picked up Guitar Hero III for the Wii. We had already become addicts from our experiences with the Athanases' copy and it was only a matter of time before we caved in.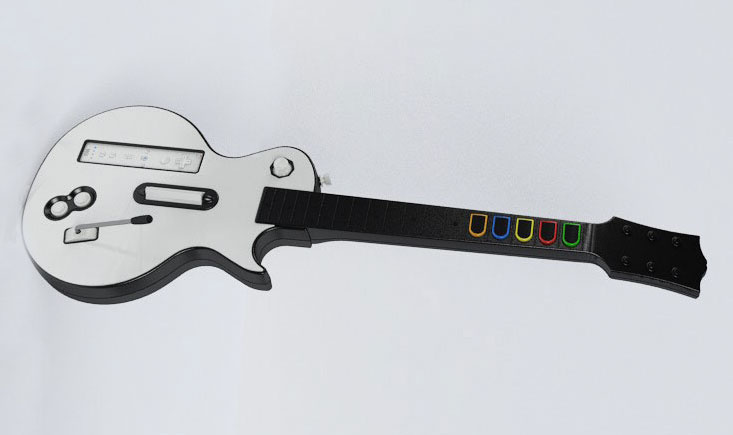 The wireless Les Paul


I've found the game to be interesting from a musician's perspective. In a sense, playing bass and guitar does not give much of an inherent advantage, but I think that a general intimacy with rhythm and temporal thinking does.
The scrolling fretboard, subdivided by beat or half beats, is nothing more than a straightforward music notation. Once I learned to "read" the music, my experience with traditional instruments began to translate a bit better (and I've noticed Kimberly, who also has a musical background, nailing rhythmically tough spots on her first try, when others probably would get slipped up).
a screen shot of the scrolling fretboard


All in all this is a very fun and addictive game and in spite of being an easy substitute for actually practicing my instruments, it is actually making me want to pick them up a bit more often. Let's see if I can follow through with that desire and get back into a regular practicing routine...